Team Losi Racing 1/8 8IGHT-X/E 2.0 Combo Nitro/Electric Race Buggy Kit Shipping NOW and Shipping FREE at BeachRC.com!
Team Losi Racing is back with another entry in their 1/8th scale racing buggies with this Nationals winner! This buggy is ready to go Electric or Nitro right out of the box and will help you climb the podium in either mode. Combined with the Ultimate Racing MXS .21 Nitro Racing engine, and NITROLUX Energy 2 Off Road Nitro Race Fuel, this buggy just took home first place at the 2022 ROAR Offroad Fuel Nationals! This bad boy comes with desired factory team option parts and uses common metric hardware for worldwide appeal.
---
Team Losi Racing 1/8 8IGHT-X/E 2.0 Combo 4WD Nitro/Electric Race Buggy Kit

---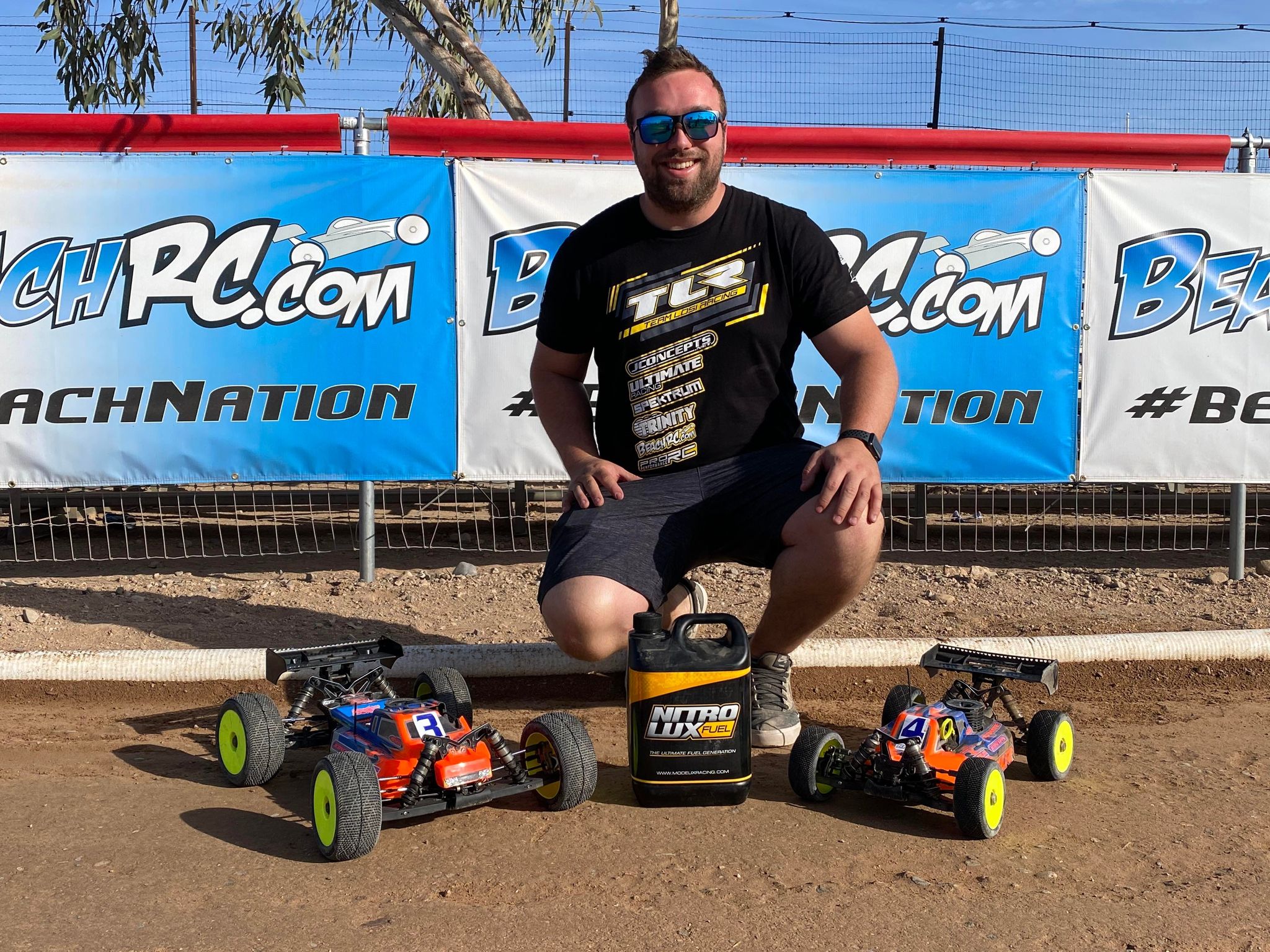 As we mentioned earlier, this buggy took the top spot at the 2022 Roar Off-Road Fuel Nationals when combined with his Ultimate Racing engine and Nitrolux fuel and piloted by Dakotah "The Phenom" Phend. Dakotah Phend put on a clinic and swept both Nitro Buggy and Nitro Truggy divisions winning his first even Buggy National Championship and his second Truggy Championship of his career. Dakotah drove at an absolute masterful level and with the help of his pitcrew and his equipment helped push him over the edge to being the champion. You can read more about one of the biggest RC races of the year, that this buggy won, here!
TLR 1/8 8IGHT-X/E 2.0 Features
Rear Adjustable Hubs
Square Insert Pills and Narrower Rear Pivots
7075 3mm Aluminum Chassis
Center Diff Setup offering more rigidity and is lighter
Brake Setup provide more consistent force and feel
Tunable Front and Rear Shock Tower
Cab Forward Style Body
Nitro and Electric Ready
Updated Front Spindles
Front and Rear Universals for smoother turns
Aluminum Wheel Hexes
Radio Tray updated for better balance
Adjustable Steering Rack
Adjustable Wing Mount
Optimized Shocks
Stronger Insert/Truss Suspension Arms
Updated Gear Differential
Updated Suspension Geometry
Larger Pinion Bearing
Adjustable Caster Blocks
Sway Bar System for consistent suspension
Updated Chassis Side Guards for more protection
Bleeder Shock Caps
Better Diff Access
Check out the the Team Losi Racing 1/8 8IGHT-X/E 2.0!: