For Immediate Release:
Date: 9/30/19
From: BeachRC.com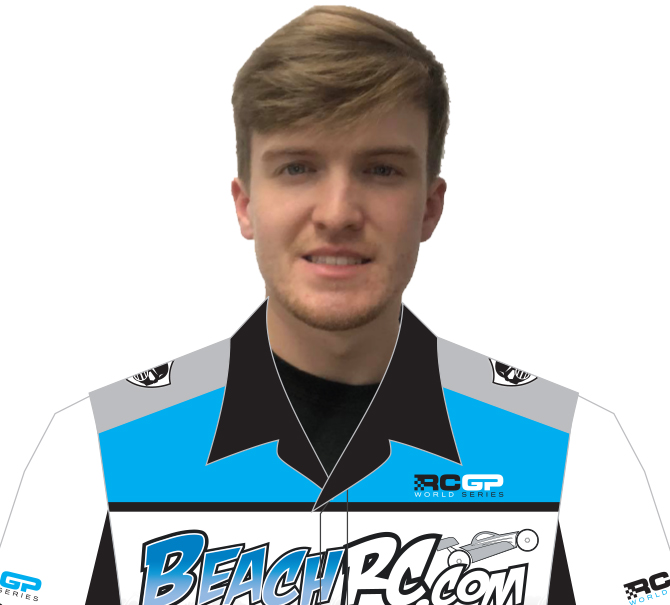 Unexpected Wrench Lands Evan Vail a Spot On RCGP BeachRC.com Wild Card Team
With an unexpected wrench thrown into the plans and for undisclosed reasons (Insert conspiracy theory here), CJ Jelin won't be able to compete for the BeachRC.com Wild Card Team at Thunder Alley for the final round of the 2019 RCGP. That being said, South Carolina native Evan Vail who was signed up to run the RC2 class has been called up to join the team and represent not only the BeachRC brand but the home state in which BeachRC resides.
"I couldn't be more pleased with the fact we got to bring Evan up to the RCGP class and give him a shot to showcase his talents. Evan has been on a mission as of late and deserves for the world to see him in action. I think this could be his break out moment." – Brent Densford
Paired up with Ryan Lutz, these two make an awesome team who both have a shot at doing some great things. With a little luck and things falling into place these two drivers could very well bring home enough points for the Wild Card team to possibly end up in the second position overall in the Manufacturers championship!
Tune in October 11-13 to watch the world series come to an end. Also stay tuned for more announcements from BeachRC.com on drivers and event details.
Follow us on Facebook @BeachRC Twitter @BeachHobbies and Instagram @BeachRCHobbies. www.BeachRC.com