Blue Ridge Nationals 2019
It's 8 PM and I'm relaxing in the R/C room of my house working on my race car, listening to the No Name RC podcast, and drinking an ice cold beer when I get the message. It's my agent, Brent, a real go getter but he doesn't know how to party. He keeps me busy with work but it's been a couple weeks since my last assignment. He has a job for me. I needed to fill the belly of the beast, our beachrc.com mobile hobby shop otherwise known as the White Whale, with tons of R/C stuff and sail her to the beautifully scenic hills of Wytheville, Virginia. This is where there would be an inaugural race going on in a brand new facility that's called the Blue Ridge Nationals.
This sounds fun but it will be a long trip. I needed to prepare accordingly. Along with the normal essentials I remember that it is early November so maybe I'll take a pair of pants along with all my shorts and sandals. It might be a little chilly there but still hot here at the beach. Also there would have to be a cooler full of beer at all times. Checking both these things off the list the White Whale and I head out to our next adventure.
Arriving at this newly built venue just as the sun started poking it's shiny little head out I take in the surroundings. As far as the eye can see there are hills and mountains covered in fall colored trees. Now I remember how beautiful Virginia can be. The Apex Center is located about one minute from the major highway we used to get there and conveniently located right next to gas stations, restaurants, and shopping. Jumping out of the truck I also remember what November temperatures feel like in Virginia. It was cold and I was wearing Jesus sandals. Salt Life.
Having no idea of what I was about to get myself into for the next three days I'd have to say that my expectations were pretty low. This was a first time event and for the promoter, Josh Garbert, this was also his first R/C race attempt being done on the largest scale. For those racers that have been in the hobby for a while I'm sure you could see where a bit a skepticism could happen.
Checking out the facility my first impressions were "Wow". The Apex Center was amazing to say the least. Everything was so fresh, new, clean, and big. The main area where the dirt track was looked just big as a football field with seated bleachers on both sides. The bathrooms had multiple stalls and there was a place for different concessions although they were not open on this weekend.
Meeting Josh for the first time he came off as a genuine guy that was just as nice as one could be. He was very humble and made me feel welcomed like one of his own. This guy did something that most people could not do. The amount of work that went into this event would usually take a seasoned crew of ten to pull off and he did it with just a few.
Always spending a couple hours to set the trailer up I do the same here. The difference was that before I could get anything unpacked people were already coming in and buying things. Can't ask for more than that. There was a negative thought in the back of my head that I wasn't going to sell anything this weekend and that was not so.
After I was all set up it was time to check out the whole set-up. First thing is the track. Frickin huge! Somewhere around fifty second to one minute lap times there was a whole lot of jumps and dirt. I have a feeling that Josh built the track himself with the help of a couple buddies. With the size of this thing that says a lot. There has been many tracks that I have helped in building and it takes a big crew. Building something that big does as well but they pulled it off with just a few.
The driver stand had to be forty feet tall and could probably fit twenty-five drivers on it. The pit lane was eight feet wide and as long as the driver stand which was very long. There was also a staging area like other big events far away from the driver stand so not to suffocate the drivers on the stand with nitro fumes. And then there was the starting grid. This was my favorite starting method I have ever raced on. It was a section at the beginning of a long straight that would start two cars on either side of a ten foot wide lane while the next two drivers would do the same behind them and so fourth. There were times that cars would be four wide going down the straight and most of the starts were clean.
The plan was to run one qualifier on Friday afternoon but thankfully it was decided that all qualifiers could be run on Saturday which was perfect because the racers that were already there got on social media and spread the word which allowed for more racers to change their minds, pack some stuff up, and head out to see what all this was about.
At no point did I ever race a clock. Every qualifier was heads up racing. You had to start in the awesome starting area and each race was started in random order. You could not earn your starting position from the previous round. You just started where you were randomly placed. That was very cool in my opinion. Having to start in the back almost every time I believe it gave me an advantage because I just sat back and let the other drivers hash it out amongst themselves as I just skirted around the mayhem. The starting area was so much fun!
As the day of qualifying came to an end I somehow ended up with the top qualifying position. I think this is the first time I got TQ and that guaranteed me a trophy. Boom son. Taking hardware home before the races even start and it was some pretty hardware at that.
Usually after qualifying at bigger events you don't get to put your car on the track until the mains. This time they opened the track for practice for about four hours. This allowed me to put some Badlands tires on and settle my curiosity. Throwing my car on the track I have the best run of the day and I am sold on running these bad boys for the main event. I'm pumped and my heart is beating fast. Feeling like winning a race I believe I've just found the magic. Big lugs baby!
Mains day and I feel confident with my crazy tire choice. There was going to be some fast competition but, as always, tons of time for chaos. As the race starts I place myself in a good position. Hanging around third I still have the leaders in sight. A few mistakes later and the engine stalls out. My pit man, Brandon, tries to get it going but the glow plug is actually dead. He does a quick switch of plugs and gets me back up and running again. Being a couple laps down by then I drive my car around sending it and try no not mess up anyone's race. I think I came in last but I had a blast doing it.
If I could use a bunch of fancy words on how impressed I was by this event I would but my vocabulary just isn't that fancy. I was absolutely blown away at the amount of awesomeness that the Blue Ridge Nationals was. I am also so proud to be part of the first one. I could not have been more wrong on my expectations. This event far exceeded anything I thought it was going to be. Josh Garbert is the man and the real deal. The future is so bright for the things to come with this event and promoter. This will be a bucket list race soon enough. For all the racers involved I hope you spread the word and tell all your friends that the Blue Ridge Nationals is a must go to event.
Until next time I'm your average Joe RC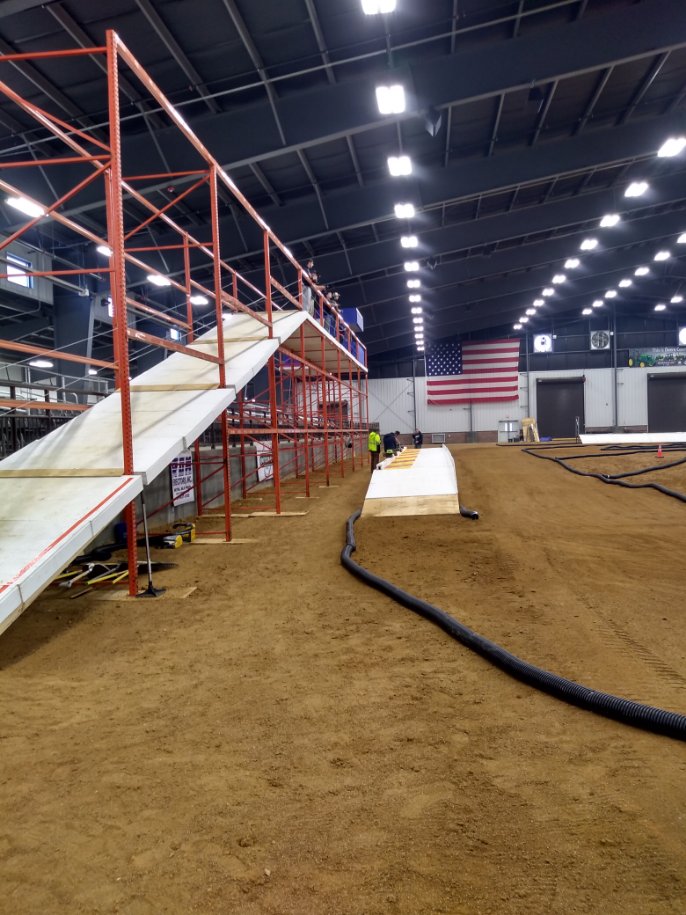 .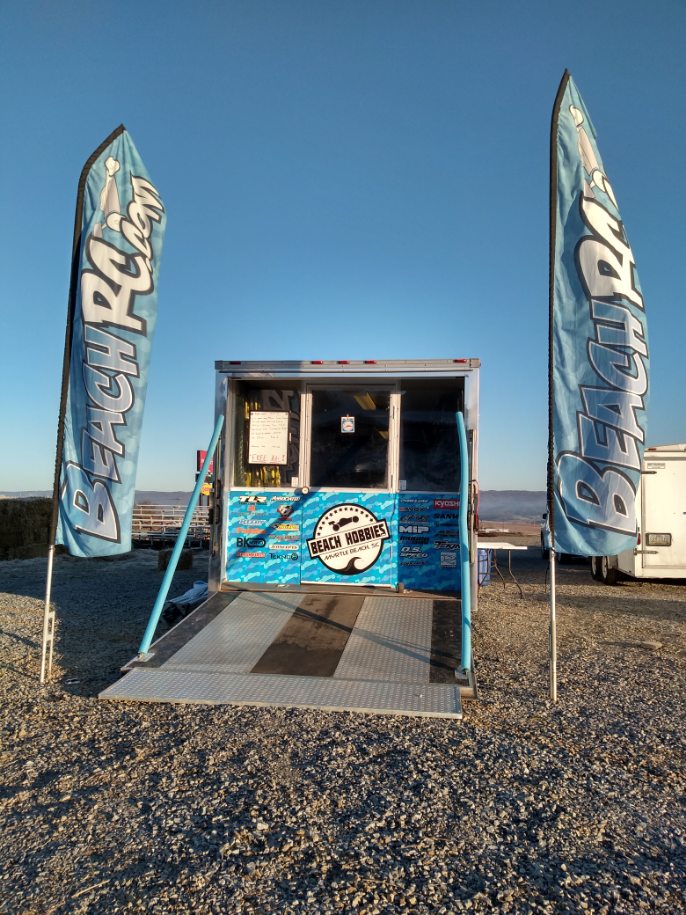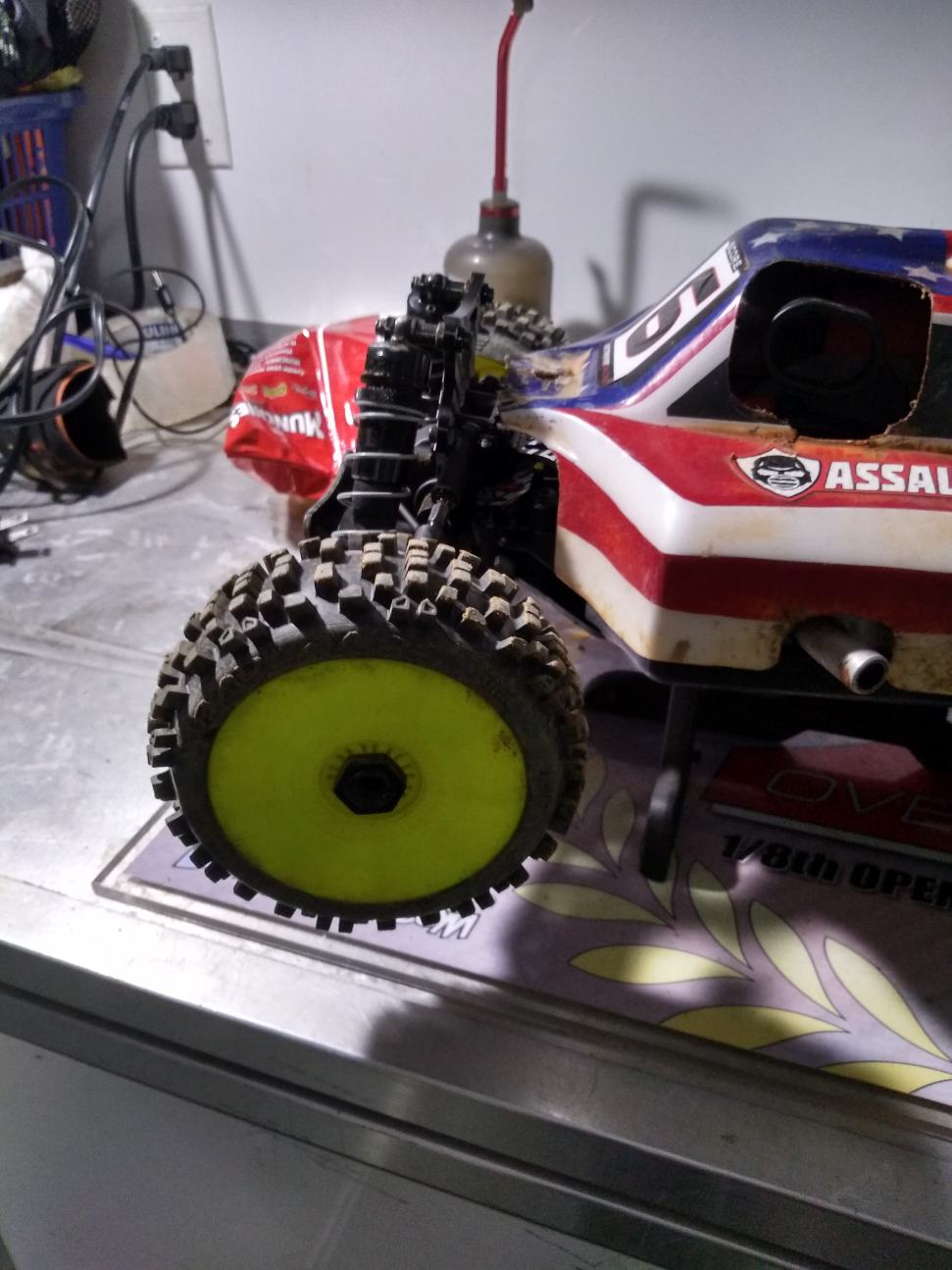 .