The 4th of July. A celebration of our independence from tyrannical forces. A day that we blow stuff up in the name of freedom. On the fourth day of July you can usually find me at the beach with several American flags flying in the wind, a red wagon full of explosives, lounger chair, bumping music, cooler full of beer, and my friend asking, "What!? I can't hear you over the sound of all this freedom!" Yup, the sound of freedom.
I have a white whale. It's not a normal pet. If you think tiger owners are crazy you should meet someone that has a whale. She lives off of R/C/ parts and textured rubber doughnut's (and yes it's a girl). She washes that down with nitro fuel and leaky rain water from a poorly installed A/C unit. Bordering the line of obesity this fat albino beast is beyond ready to swim free through the asphalt seas, burn some calories, and sing the 'ol sweet song of Willie Nelson, On the Road Again.
We're headed to my home away from home, Sumter R/C Raceway. It's their annual Independence Day race and there was no place I'd rather be. Home of the Minute Maid Men, oh, I meant the Orange Shirt Crew, this facility is located on the other side of a fence, next door to an Air Force base. There was no place better to be on the 4th than racing under the guard of a bunch of F16 jets, Stealth Fighters, and alien spaceships. None.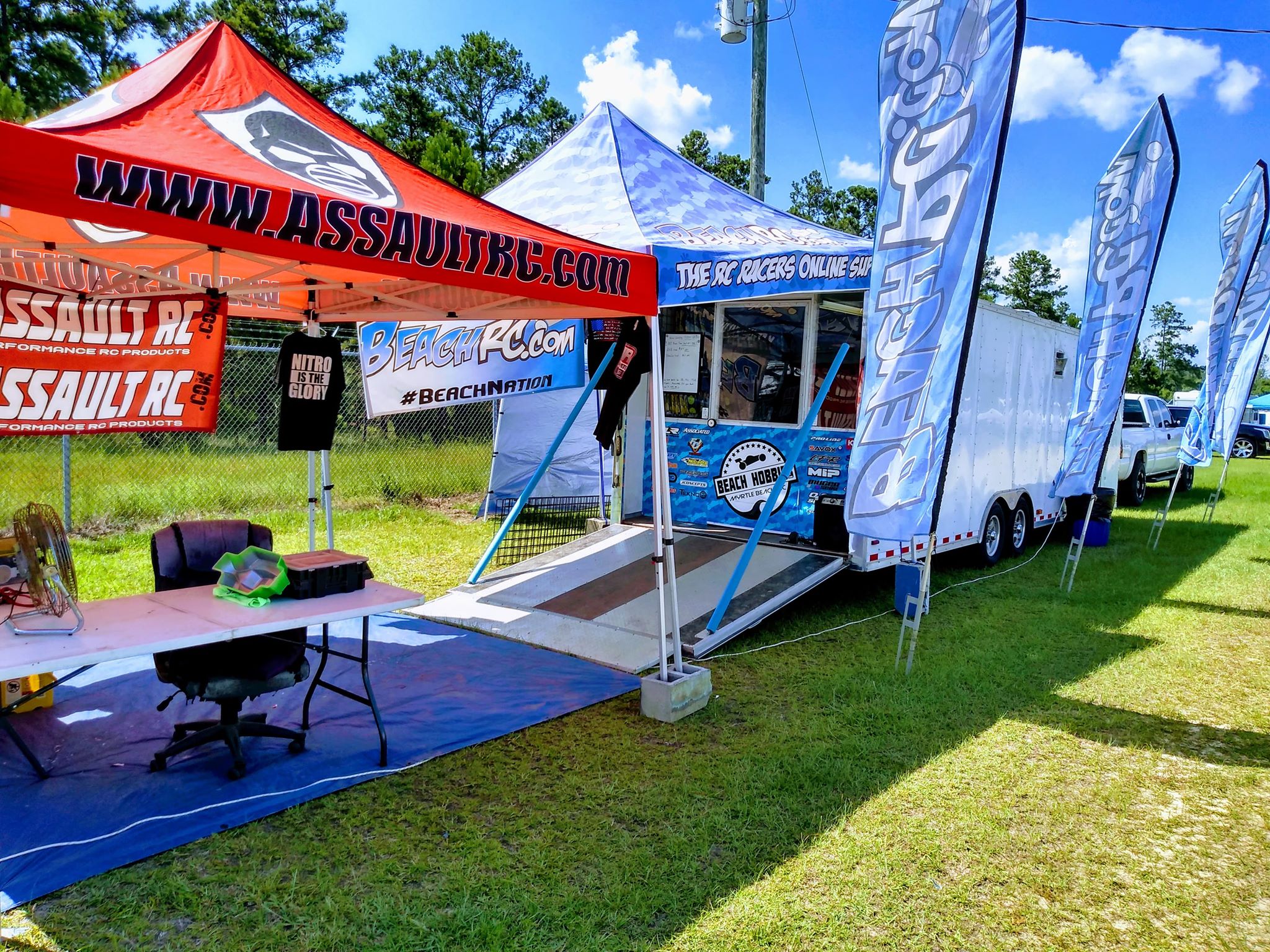 Arriving on Friday I spend half the day setting up the trailer and tents. Working on my tent game and trying to perfect the look of Moby, I find that my game is getting stronger. My buddy, Thim, certifies this notion with a fist bump and acknowledgment of, "Strong, your tent game is."
I've been practicing the theory of not practicing. This was a great theory in my mind. I would not practice, save my car, keep the JQ Black edition looking clean, and save it for the mains when everyone else was clapped out and spent. This was a very poor decision on my part and children, do not try this technique. Practice as much as possible. I must say that a decision was made and my mind has changed. I took at least five or six practice laps this time to get the track dialed in and let me tell ya, what a difference it makes.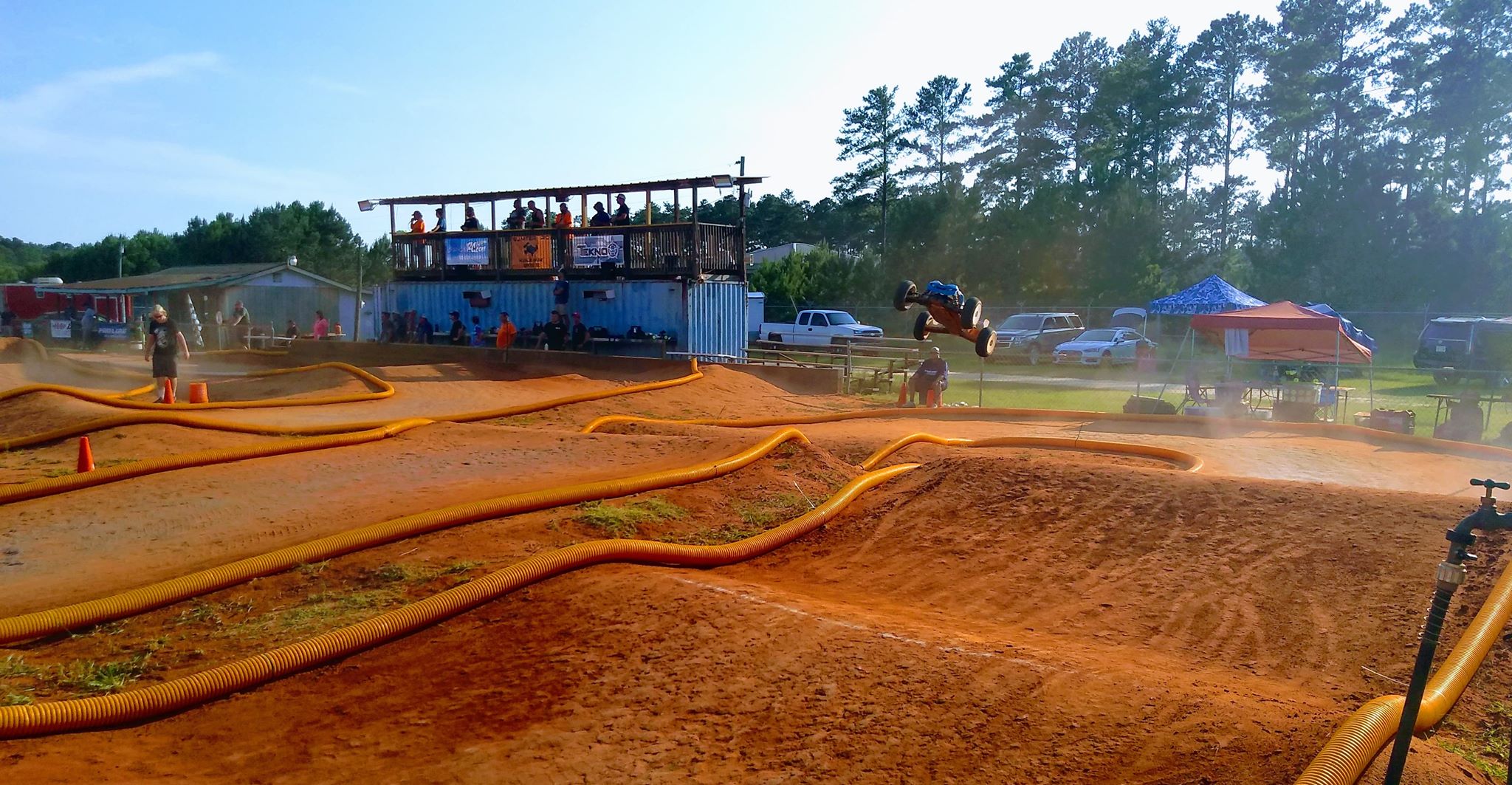 Feeling confident on Saturday morning, our nations birthday, I yell to the track owner Mike Snyder, "Put me in Pro Class!". With a bewildered look on his face he asks if I had already been drinking. I tell him not until round one. Yeah, I'm going to run with the pro's because there's only two people here that I want to beat. Austin and Bubba. Both were running pro.
I'm not a pro, I'm a joe. If anyone ever tells you otherwise, don't believe them, and call the police. My strategy was simple. Don't wait for other drivers to make mistakes because they won't and pretend to be fast like them so they might not even notice the impostor in the group. Having one of my two assumption proven to be correct there were very few mistakes made and I stood out like a snowflake in the desert. Someone asked me if this was my first time racing and suggested that there was a novice class. I was so embarrassed but I remembered one thing for sure. I know how to party.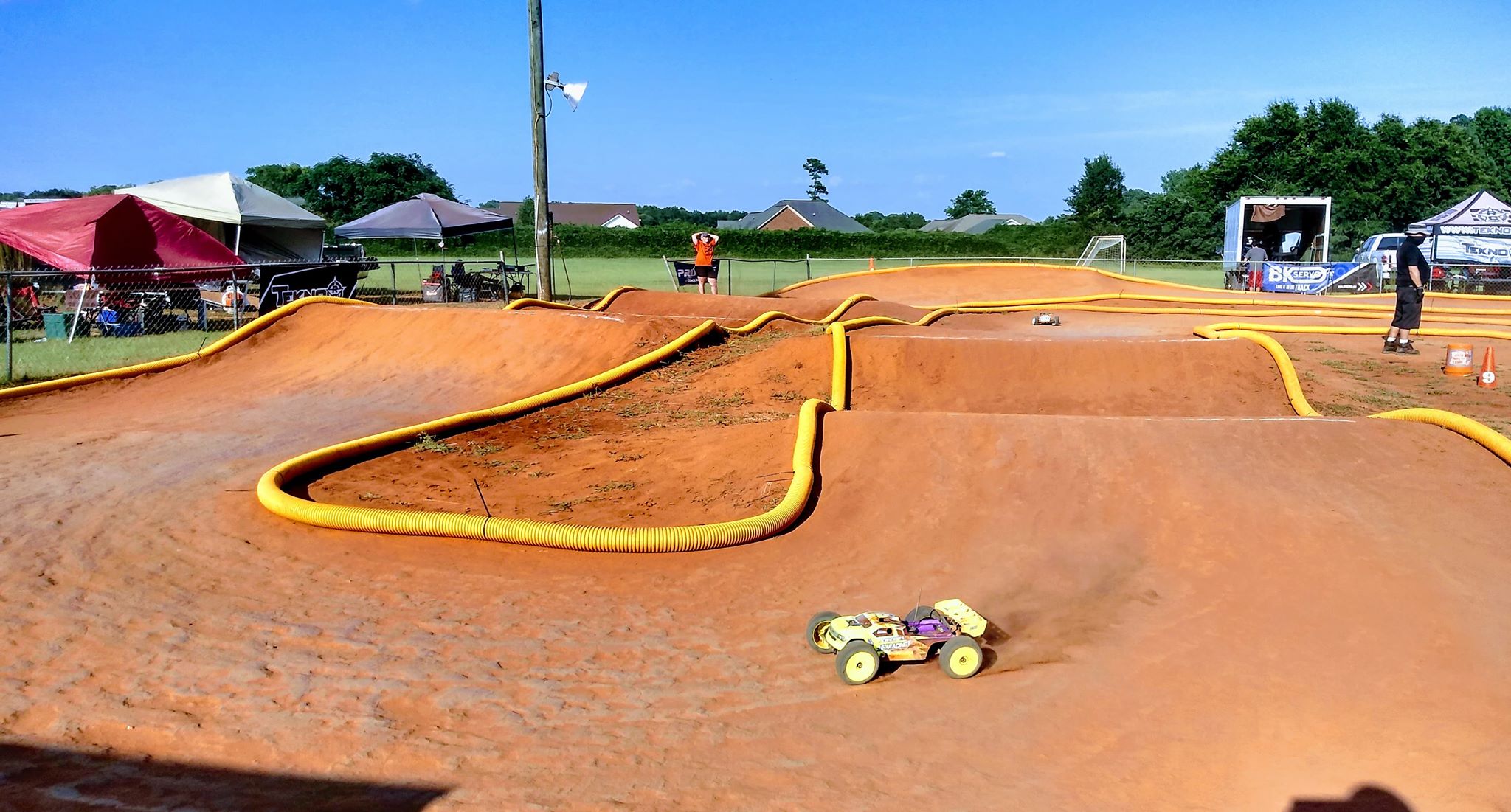 It comes down to this. B main. I'm in it and it's the pro class! Yes there was only an A and a B main but I made the B! In PRO! Yea! What's up now!? That's how I roll. Off we go and I'm basically smoking fool's out there except for the ones in front of me. One thing leads to another and I find myself in the number two position with my good buddy and bitter rival, Bubba, right behind me.
Five minutes to go and the final spot into the A main is on the line. I have it and Bubba wants it. There's no way I'm giving this position up but my tires start to fade and my imaginary driving skills do the same because they never really existed. The pass was made and a rooster tail of dust was thrown all over the front of my car and I was just blind. The intercontinental dust storms had arrived and I couldn't see shit!
Being left in the dust my buddy Bubba was going to the main and I had once again failed. The race wasn't over but this was the thought in my head. This is when I told myself to not give up. Keep going and stay smooth. Drive like you were just doing laps. So I did. Last lap of the race and there was more than a sizable gap between myself and my rival Ultimate Racing teammate friend. Pushing as hard as I could go, miracle things were happening, as the race all came down to this.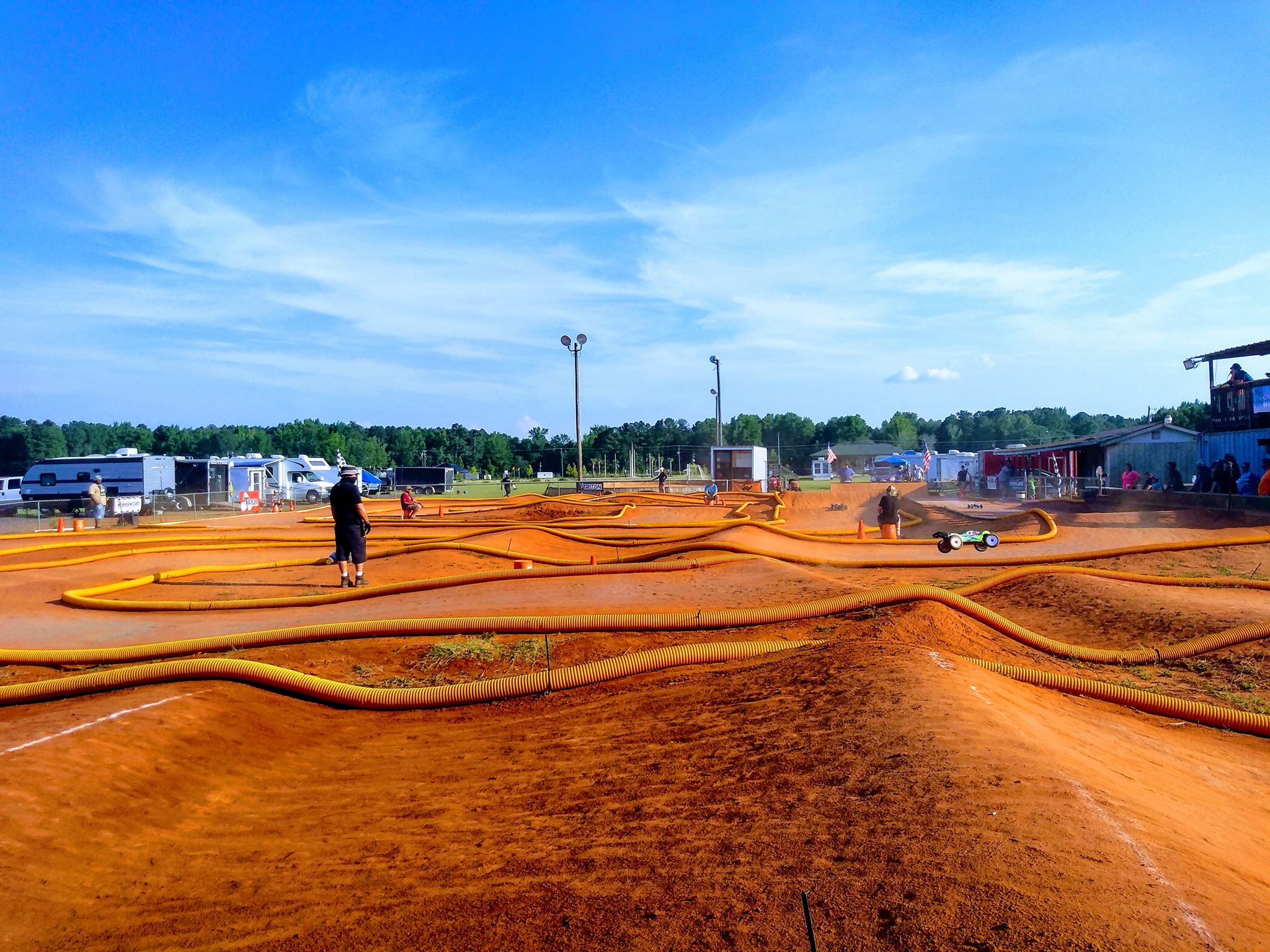 There was a rhythm section leading up to the last corner before the finish line. You could not send it through this section. It required finesse and pop. Defying the laws of physics, I send my car flying through the section that I'd been pussyfooting through all weekend, find an inside line to launch into the corner, bounce off of Bubba's car and cross the finish line .000001 seconds ahead of him. I stopped my car in the middle of the straightaway, gave a big Dukes of Hazard "Yeeee Haaaaw!" and immediately went to high-five bubba as the rest of the racers had to avoid my car going down the finish straight.
Feeling like I had just won some sort of World Championship there was more fist bumps and congratulations then I have ever had. It seemed that everyone was watching that last lap and it felt amazing. Win or lose I would've felt just as good. This is what I race for. To battle back and fourth, race clean, escape reality, be a kid again, play with toy cars, and enjoy time with people I respect and love.
Huge thanks to beachrc.com, Sumter R/C Raceway, Orange Shirt Crew, Ultimate Racing, JQ Racing USA, Assault RC, Pro-Circuit tires. Up next: Psycho Nitro Blast
"Average" Joe Aresea
Recent Posts
The Smart-Com wireless headsets are in stock and shipping at BeachRC! You grab them in RED,&nbs …

Cyber Monday Is Here! Cyber Monday i …

Black Friday 2020 DealsFrom everyone at our family at BeachRC, we hope you all have a wonderful and …