For Immediate Release:
Date: 4/10/19
From: BeachRC.com/Beach Hobbies

BeachRC.com/Beach Hobbies to be Main Importer of the Ultimate Racing Line of products.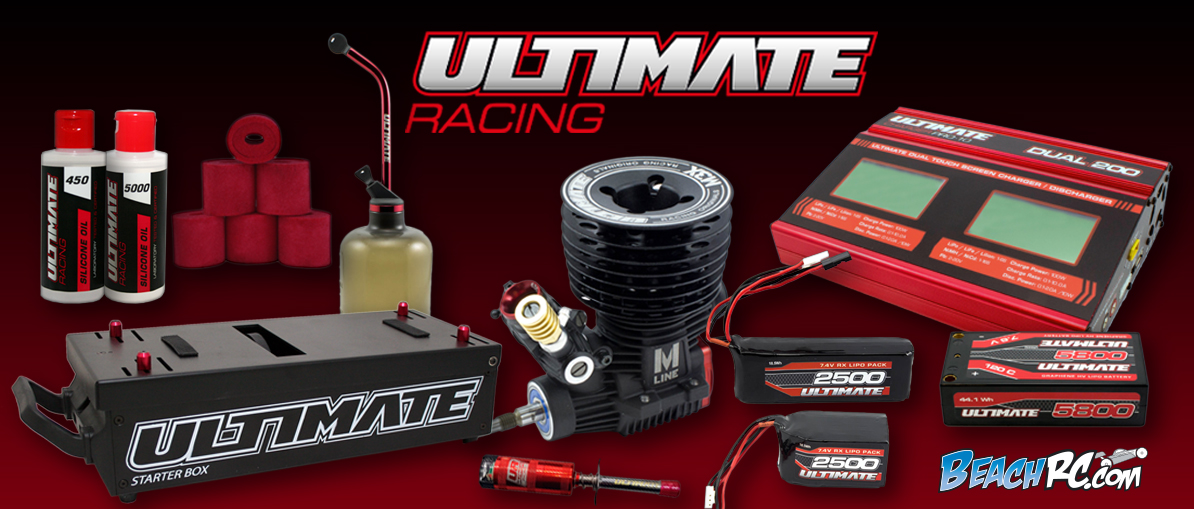 Beach Hobbies is proud to announce a partnership with Modelix to bring in the popular and growing European Ultimate Racing brand of performance rc products. The UR line consists of a superior line of silicone shock oils and diff lubes, Affordable OS and Novarossi based nitro engines, Nitro tools and support products, lubricants, batteries, chargers, start up equipment, engine accessories and much much more. With the brand growing in popularity in the U.S. market, there is a need for these products state side. That's not to mention with the newly signed deal with Jared Tebo, the brand has obviously made a splash with quality and flare. Be looking for the full line of products to be available over the next 2 weeks from www.BeachRc.com. You will love the products and appreciate the quality that's packed with performance at prices affordable to the weekend warrior but good enough for the top pros.

For more information about this product line and many more brands of products go to www.BeachRC.com. Dealer opportunities are available.