For Immediate Release:
Date: 7/2/20
From: AssaultRC.com
The Long Arm Of The Law Street Eliminator Wheelie Bar
The Long Arm of the Law wheelie bars are made specifically for the ever so popular Traxxas based Street Eliminator No Prep Drag Cars. These wheelie bars feature carbon fiber rails with laser etched cross members for strength and free rolling steel bearings for the wheels. These wheelie bars have adjustable height settings to dial I your car for launch and come in 3 different colors (Black, Blue, Red) to match most peoples schemes and preferences. The product is a great addition to anyone who is needing that extra bitchen part to bling out their ride and add functionality.
Features:
3mm Carbon Fiber Rails
Steel Bearing Wheels
Blue, Red or Black Anodized Cross Members
Laser Etched Logos
More Info:
Unassembled
Requires RPM, Traxxas or ST Racing Concepts Wheelie Bar Mount to install to vehicle.
ARC91103BK, ARC91103R, ARC91103B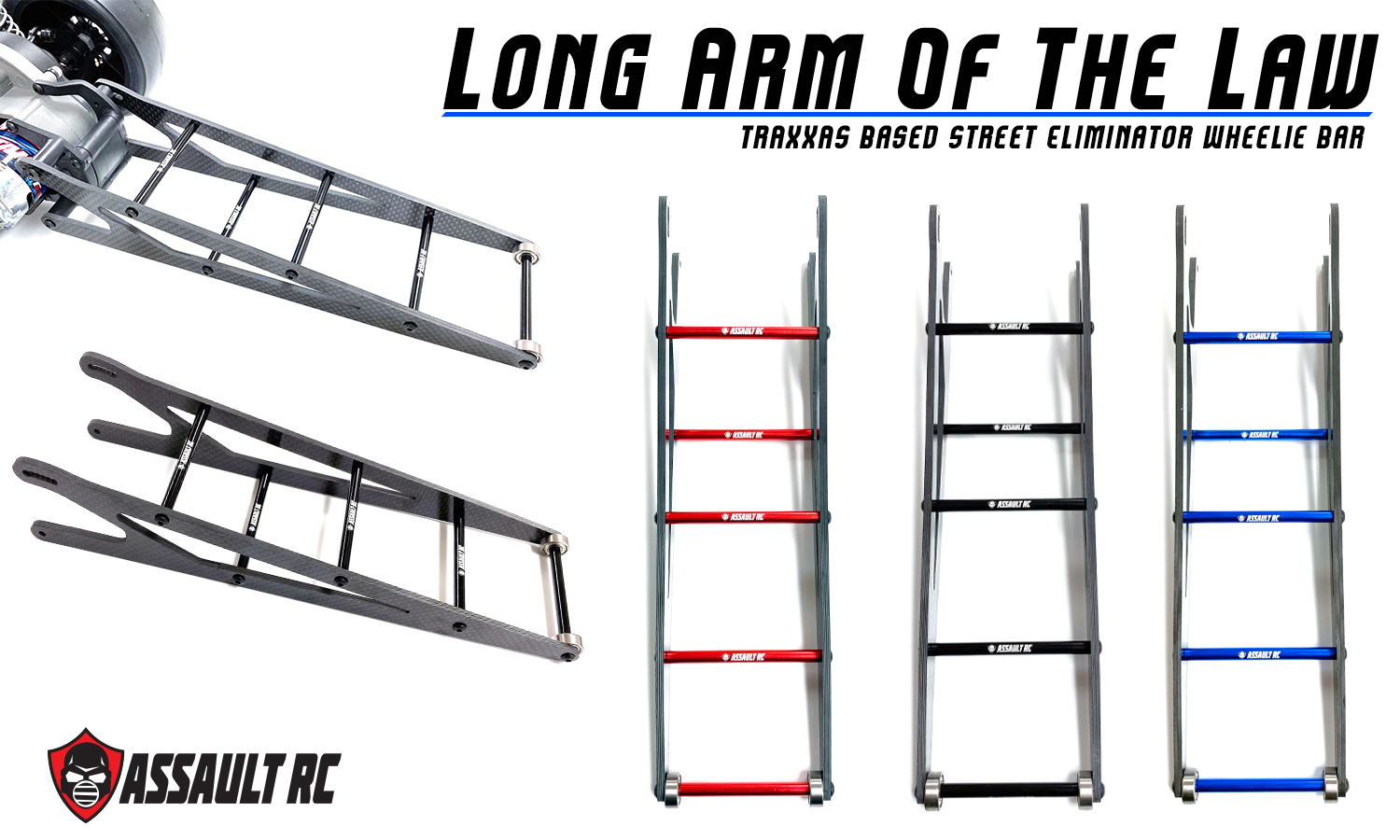 Dealer opportunities are available.