2 Years to Prepare or 2 Years to NOT care…
Well it has been 2 years since we got to experience the circus we all know so well known as the ROAR Fuel Nats. What would this year's Nationals have in store for us.
First and foremost, the Mummah's deserve a massive round of applause for all the effort and love they have put into their facilities. By far the best outdoor track I have ever been to and to be honest, if it were covered it wouldn't be as good or the same. Their dirt is unique, the track location is amazing and the attention to detail on the grounds is nothing short of perfect and very well thought out. Their hospitality was some of the best I've ever experienced in this industry and their preparation was definitely well thought out and executed. I can't thank Kevin & Christa enough for hosting this event and allowing all of us to come and party on their property for a week.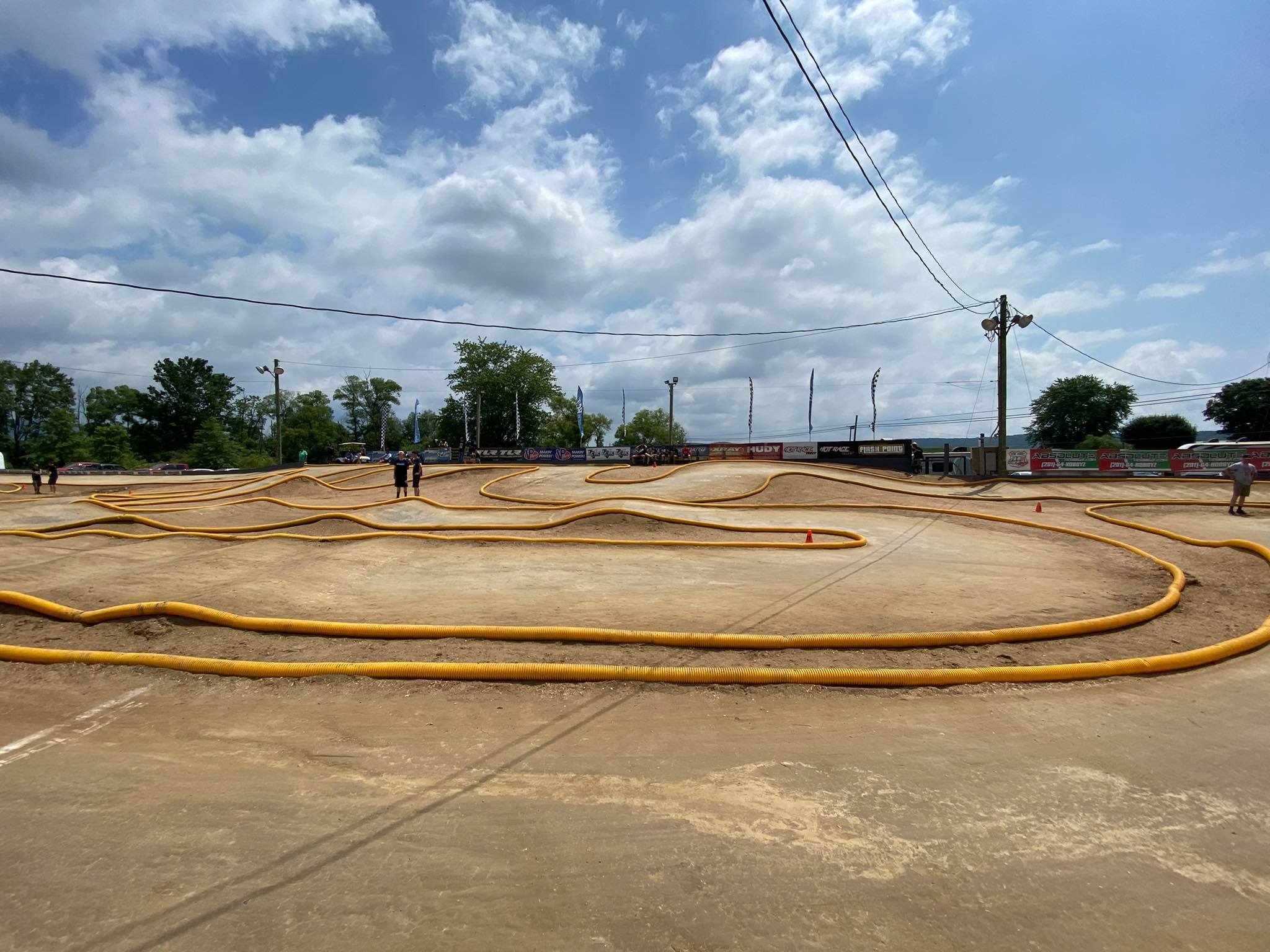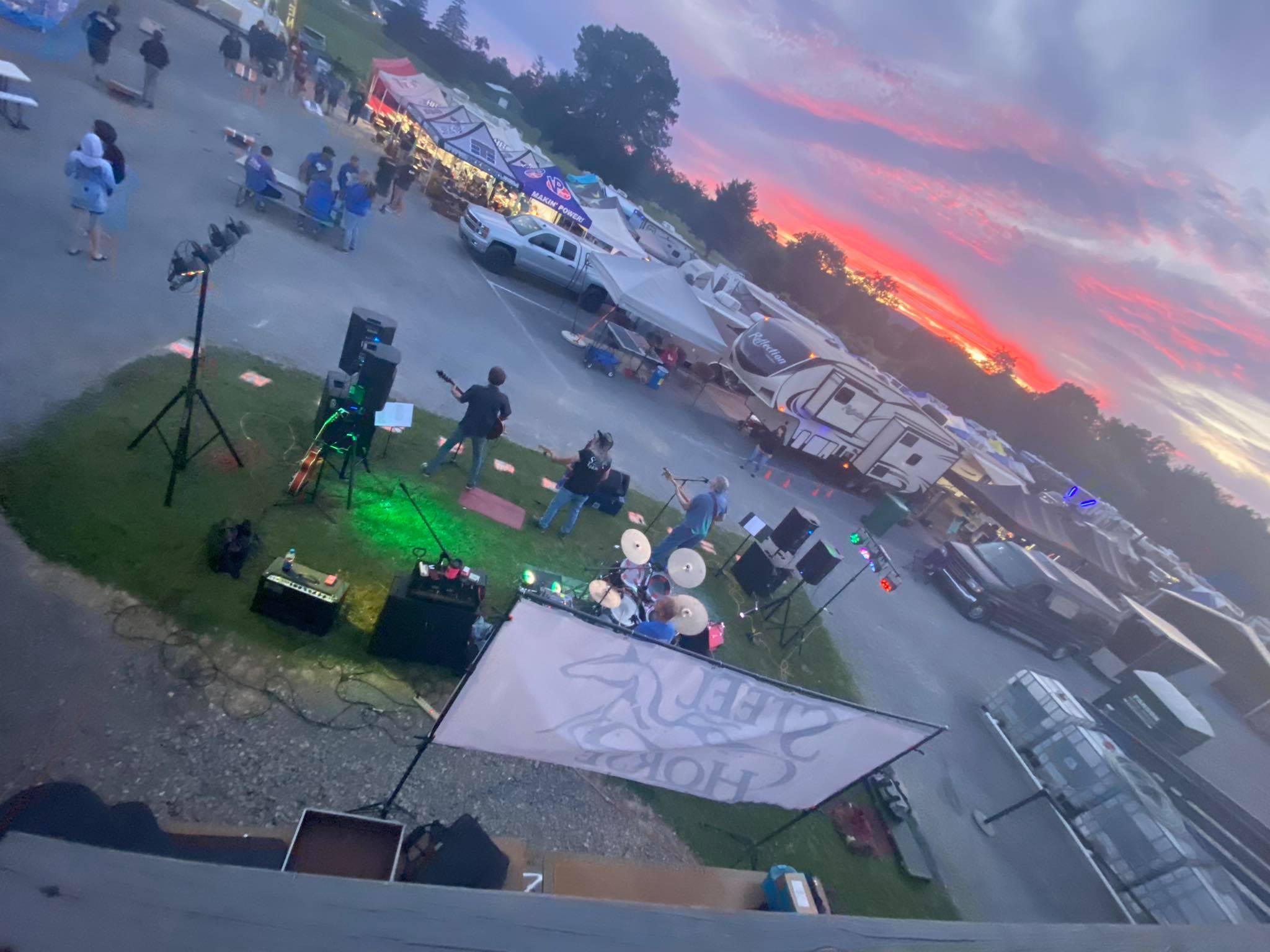 When you get the entire industry together like this for an event that is supposed to crown arguably the two most prestigious championships in all of RC in the US, you know there is going to be some excitement. You know there is going to be some great racing and you know ROAR is going to screw it up…. Before we even pack our stuff in our rigs and travel to this event we know good and damn well ROAR is going to do something that is going to cause major controversy. Well, this year is no exception.
I would like to preface that this is an Op-ed. If you don't agree with me, it is fine and we can still be friends.
So, for the past two years we have seen some difficult and wild times in this world. We have all as racers and industry professionals been couped up, planning, thinking, wishing, wanting, practicing and prepping for the freedom we all covet. We all wanted to race, we all wanted to see our friends, we all wanted to better ourselves in the hobby and sport we love so much. A year off from Nationals left an asterisk on 2020 as to who was the best in our land and it also prolonged a worlds qualifier for those who have been working towards their ultimate RC Goals. While us the racers and industry professionals were doing all of that, the million-dollar question I want an answer to is, what was ROAR doing? Lets see… Maybe they were updating their rule book that has been idle since 2012 or so? Maybe they were making sure they had a plan for their national events and prepped schedules to live by for their 4-day events? Maybe they were figuring out how to get more people and racers into the hobby or to buy memberships? Just maybe they were trying to figure out how to make regionals matter again? Well…. The answer is NO! The clan showed up for their nice trip to Amish country with their same get-up they have rolled around with as long as I can remember. Like, same as in the same box of car number decals that they left the last national with. Yeah that's right, the box that didn't contain enough car numbers to get through the qualifiers at this years nationals 2 years later (cut down to 3 instead of 4 due to rain mind you). The same rules that have always been which as a ROAR member it would be nice to get a hard copy so we can refer to them if need be but that may be asking too much. Look, I get it. These guys aren't "getting paid". But we the racer and industry pay a lot of money to race and be involved in these events. We expect more. We expect some prep work and attention to detail. We expect these officials to live by THEIR rules and do what they are there to do. It is no surprise that there were multiple flip flops on the schedule as they are never prepared enough to get through an event without some sort of change or switch which in a lot of cases may favor one side or the other, I would assume whoever is politicking for it. Nevertheless, they should stick with what they post or say and roll with it.
So moving on to the event, Come Thursday for the official seeding day we were told there would be 2 rounds of practice and then 2 rounds of seeding practice. Somehow, I think the schedule got behind so the ROAR officials took it upon themselves to cancel the last round of seeding which seemed to throw some for a loop. I don't know if the racers were seeding in their practice to be seeded in their seeding rounds or if they seeded to seed just to be seeded? I hope that confused you because I was certainly confused as I am sure most were. Seeding concluded on Thursday night and everyone went over to the LCRC oval to watch the 100 lap 1/8 nitro late models race which was fun. It has been a while since I got to see some good 1/8 nitro late model racing. Friday, we started qualifying it was going quite nicely as race director was doing a great job in the sense of keeping the event moving along and keeping the drivers honest, marshaling and attentive to the schedule and events. Prior to the drivers meeting when we were told we would have 2 rounds of seeding we were also told they would not be resorting the field after the first two rounds. The racers would be in the same group all 4 qualifiers. Then in true ROAR fashion, In the drivers meeting we were told that they were going to resort on Saturday after the first two rounds after already telling us they were not going to resort and run all 4 rounds where they seeded. I would imagine some politics played part in that change but… Who am I to say anything? Unfortunately qualifying got cut short to 3 rounds thanks to mother nature but the LCRC crew was on point and ready to roll with trailer loads of saw dust to get the track back in tip top shape to run the first 9 lower mains on Saturday night. The track was awesome and for me that's where my sub par performance would end for this years Nationals but that of course is not where the event ended by any means. The best was yet to come.
Sunday Sunday Sunday! It is what we have all been waiting for. The competition, the excitement, the heartbreak and challenge. It was all that and more. The first thing I would like to point out was there was a dedicated official on the drivers stand to watch for track cuts, rough driving and violations. Then there was the other official who didn't seem to care what was going on because he was on his phone most of the time. Neither one of them during the races I watched called any rough driving violations. I saw with my own eyes just watching the race some stuff that would have warranted some penalties yet they sat there in silence and didn't feel the same way I did or a majority of the spectators did as you could see the reactions of the crowd when these violations took place. I saw the top acting official of the sanctioning body for this national event on the phone more than I saw him doing stuff to better the event and while at the race officiating position he was texting and seen taking selfies rather than watching the competition for any on track instances. This concerns me that we as a serious racing community allow this. So, moving past all the great racing and amazing performances by Americas best up and coming racers and to the Semi's. There were 2 Semi's in the Ladder for those who don't know how the event works and they would take the top 5 from each and then the next fastest 2 times from one or the other or one from each depending on the speed of the races to fill the field. The first Semi Cole Ogden dominated the race with a performance that was sure to show him as one of the favorites to win the Main event. He won by almost a lap on the field after 30 mins. It just so happens that in post-race tech he was Disqualified for a tank that was too big (we will come back to this). Then in the ODD semi Ty Tessman wins the race by a nice margin and then coincidently he is also DQ'd for the same violation. Now here is where it gets interesting. Both of these cars were the first two cars teched coming off the track for each of the semi's. They were both the hottest cars in the hottest racing temps we seen all week at that moment of fuel tech. The ROAR tech man pressurizes these tanks when putting fuel in the cars while they are at their HOTTEST which in turn could expand these plastic tanks to hold more fuel. They didn't let the cars cool before the teched them the first time and they were the first cars teched immediately after they came off the track. Both of these cars past tech in all their qualifiers and neither one of the two competitors did 10min plus pit stops in the semi. Maifield was also called wrong on his first fuel measurement attempt but miraculously right 10 mins later on his second measurement. But to be fair his car wasn't the first car teched and had time to cool thus giving him a better opportunity of the swelling to go down once it cooled off for his second fuel measurement. Now understand I think the world of all these racers and this is not a dig at them. This is fact and me just pointing out some bullet points here. So as fuelgate is going down one thing that makes me saddened is there wasn't any racers over there that I noticed going to the defense of the racers who were getting punished for something it seemed would have been admissible with all things considered. Neither one of them needed to cheat in this instance and ROAR was not going to admit they did wrong. ROAR officials were somewhat arguing with each other and one certain official was… can you guess… Yes, on his phone asking whoever on the other end what to do because I would assume he knew they did wrong and were trying to figure a way out of this situation. You have to imagine; they literally took away the chance from two of the fastest competitors in the field of their opportunity to be the National Champions in the most prestigious class in all of RC. In the end of this terrible tech debacle the ruling held and both Ogden and Tessman were disqualified from the main event thus bumping up 2 other drivers to complete the field.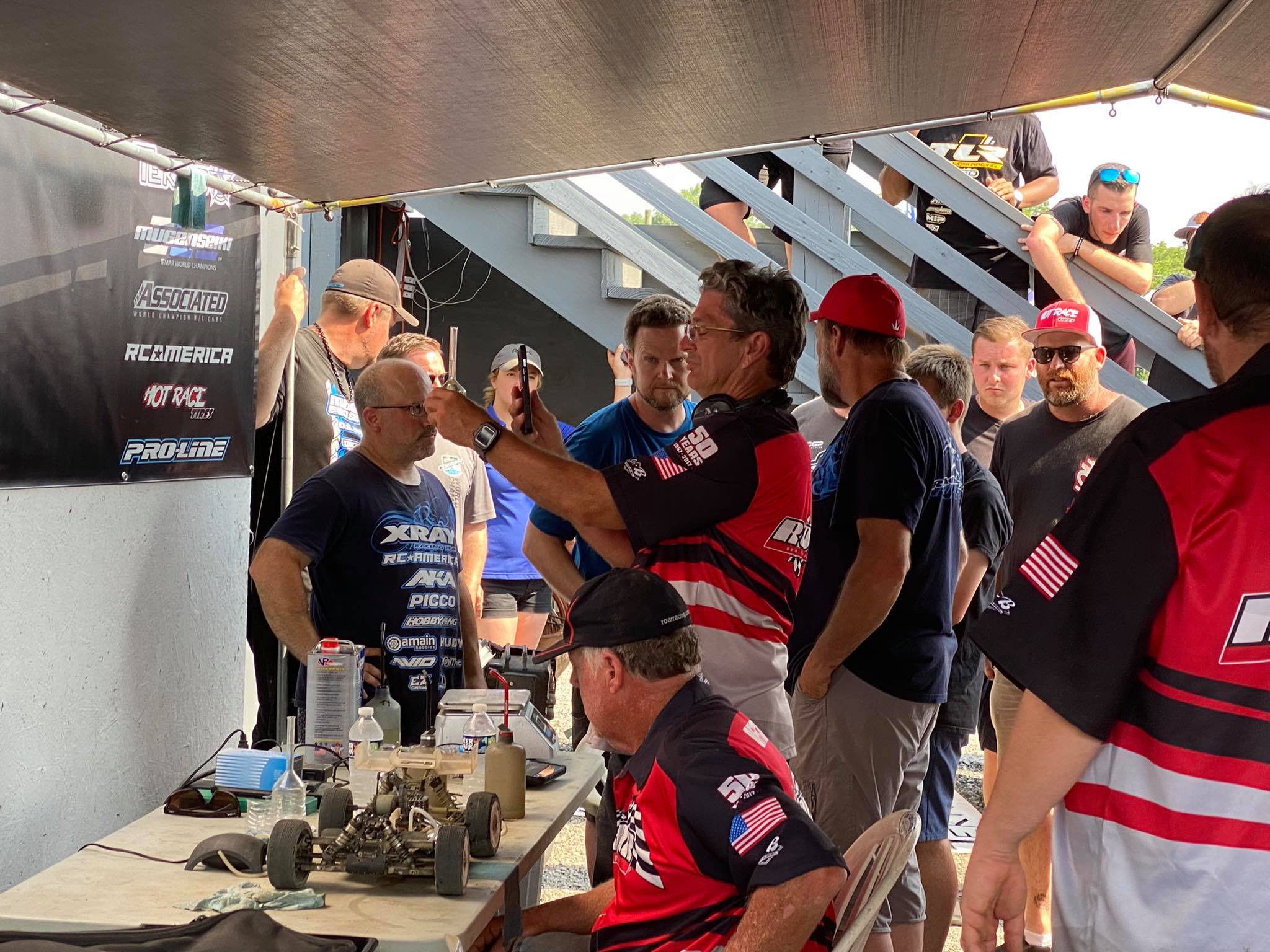 In my opinion, knowing what happened there should have been a penalty enforced and not a disqualification. I feel like it was too much of a coincidence that the two winners were nearly the exact same amount over and the tech procedure was done the same to both of them directly after they came off the track. I feel the tech procedure is out of date and needs to be revised (going back to 2 years to work on the rule book and procedures I spoke of before). These two drivers were punished for what I think was ROAR's doing and stripped of their chances at a US Title.
ROAR has been a controversial topic for many years now. We have all seen this topic get heated and for the most part progressively getting worse. I posted on my personal facebook page on seeding day when they changed the schedule for the first time "ROAR -1, Schedule – 0" and I got responses like "did you expect something different?", "Things went wrong at a ROAR race? Come on man, not possible" and more. But the one that stuck out the most was the comment of "It's funny, everyone complains about ROAR yet they still go to their races. Stop supporting them and maybe something will change…". This brings up a very valid point and I feel exactly the same about this. Being that ROAR has no competition right now they feel no need to get better or have the accountability it takes to have an organization that leads an industry. Why is it there's no competition anymore? Why does the industry covet these titles so much? Is it the format? Is it the name? Is it the fact that there is a membership involved? These are all questions we have to ask ourselves and see if it still makes complete sense. To me it seems when things get tough, they just fold. Like in the instance of regionals. Why are regionals so poorly attended? It is pretty simple to me. To win a regional means nothing. You have to pay more due to having to buy a ROAR membership and winning gets you an acrylic trophy that any other race will get you and means nothing more. In the prime of ROAR regionals, it would qualify you to Nationals just like you can qualify for worlds at Nationals now. Did ROAR not want to put in the work to get the entries it took to have Nationals? Did they go through a rough time and then when things got back to normal, they say screw it everything is fine now and we don't need regionals? How many tracks are ROAR sanctioned these days? Who is out there working the tracks and trying to get them on board? Who is promoting RC to the public and trying to grow the hobby and industry? We need better. We need accountability. Why was the President of ROAR not at the biggest most important ROAR race of the year? We want answers, we want accountability!
I know I am going to get blasted for this write up and I know that not all or many will agree with me. But as most of you know by now, I don't hold back and normally don't care what people think about me. I treat people the way I want to be treated and I work my ass off for my company, employees and customers. At the end of the day, I think that ROAR more than likely did the right thing by holding up their decision on calling the 2 racers wrong for fuel tank violations. I just think they handled it wrong to start with. I think they need some rules revisions and procedure revisions. As a business owner and someone who promotes racing and has done long before there was a BeachRC, I think we the racer and the industry need to hold ROAR more accountable for their duties and actions. I hold my self 100% accountable for what I think is the biggest and most prestigious east coast national of the year Masters of Dirt and we make sure that the tech procedure is in play 100% of the time and the rules are enforced based on what we say prior to the event. No wavering, no political changing and no nonsense. We need some change; we need some structure and we definitely need an organization who is going to work their tails off to help the hobby grow and unite the industry we all love. Nothing good is ever easy. If you don't want to put in the work then don't take the position. If ROAR needs a couple paying positions to ensure that things are getting done then create them. Make them reasonable salary compensation and make sure the checks balance and bring back a sanctioning body that will create a better result for everyone else who is doing the same in their own right. I think we all need to be in contact with our ROAR regional directors and start speaking our voice. Start working to make them accountable. And if they all do not want to work for us, then we need to not support them. We as the people, the RC industry (racers and professionals alike) need to take a stand and demand better for our industry and hobby. If they won't do it then maybe someone else will. But at this time, I feel this is unacceptable and there needs to be change.
Be sure to support your tracks and local hobby shops. Be sure to treat your fellow racers the way you want to be treated. Don't shortchange your club and beat people down. Marshall after you race and try to help someone every time you are at the track even if it is as simple as pit help or teaching someone something like gluing tires or idle gap. Lets all do better, lets set the example for ROAR and how they should be handling things. We can always do better, so lets start off by being better ourselves.

Sincerely,
Brent Densford – CEO BeachRC.com